Package Plans
Whether you seek to build your next website to advertise your business services, launch an online store to sell fashion apparell, or publish a blog to share what you love with the world, templates from Zohoster have you covered.
Versatility with Style – Professional eCommerce & Business Themes.
Build your website from countless number of premium themes available in our library. Whether you're a store owner, a real estate agent, or a marketer, premium templates from Zohoster can help you go live within no time.
App
Designed for app owners to advertise app screens, screenshots and UI on a website.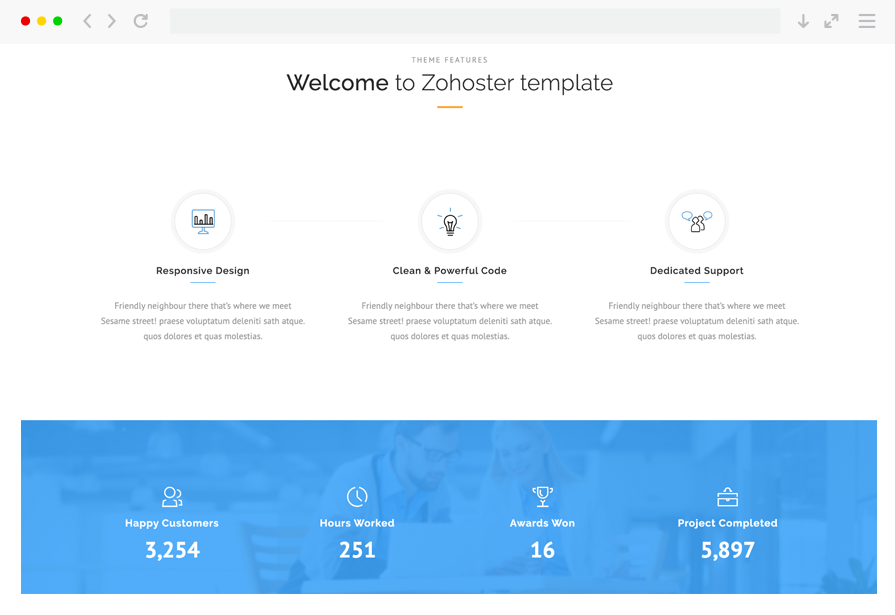 Business
Recommended for successful business websites in order to advertise company services.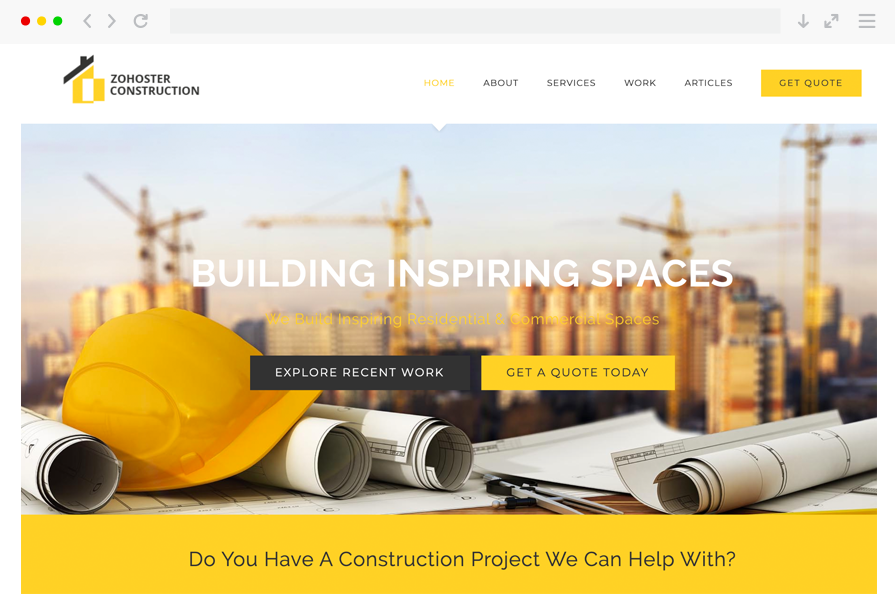 Construction
Recommended for residential and commercial construction businesses and projects.
eCommerce
Recommended for advanced eCommerce websites selling digital products and accessories.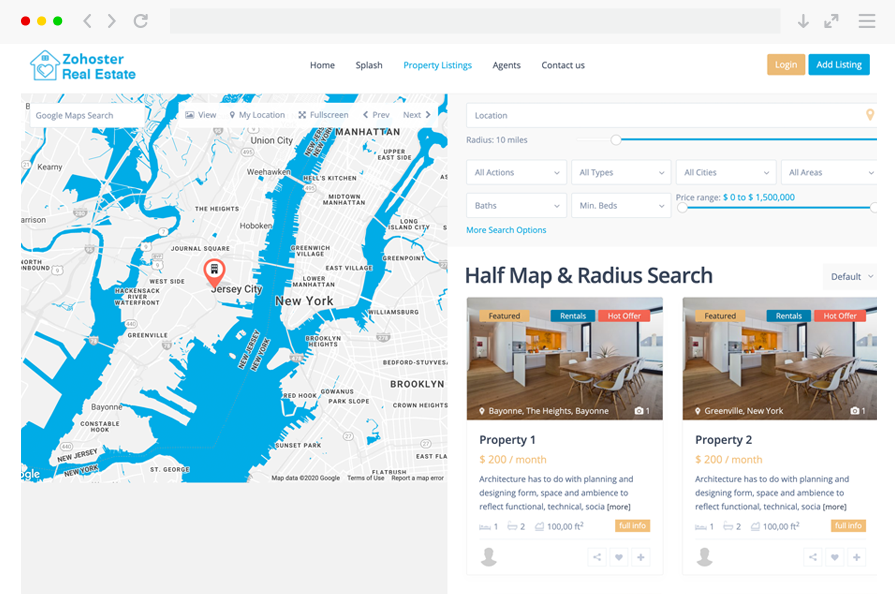 Real Estate
Recommended for real estate websites to advertise properties available for sale or rent.
Technology
Recommended for technology oriented websites, V.R and game development.
Responsive Web Design
Increase your site traffic with a design which adapts to different screen sizes and mobile devices.
As the internet experiences a rapid increase in mobile browsing a website must adapt to different screen and display sizes across multiple devices such as mobile phones, tablets and laptop screens.
Ensure site visitors interact better with website content regardless of the screen.
Rank better on major search engines for business specific keywords.
Promote efficient crawling and indexing of a website.
Get Started >
Search Engine Optimization
Rank high for business specific keywords on major search engines to boost online sales.
Be found for business specific keywords for a higher customer engagement in order to experience a dramatic increase in online sales. Ensure your website is indexed in Google to display all relevant information underlying your products and services.
Equip your website with tools built from ground level for SEO
Turn your website into a rich object with the use of Open Graph.
Control how your website and its content appear on social media networks.
Get Started >
Speed & Security
Launch your website with super speed loading times and a free SSL certificate for the first year.
If you're planning to launch an eCommerce store, real estate search listing website, a blog, a business or agency website, or simply an online coffee shop for a cafe, website speed and the level of browsing security offered to customers is of utmost concern.
Achieve a higher page speed score on Google Page Speed Insights to rank better.
Put your customers at ease by offering a secure browsing experience.
Encrypt sensitive information processed on your website such as CC payments.
Get Started >
Modern eCommerce
Modern platform built for eCommerce business automation, management and operations.
Take control of your eCommerce business using state of the art intuitive platform designed for modern eCommerce businesses in order to effectively streamline management operations. Save tremendous amount of time to manage the simplest to the most complex eCommerce tasks.
Save time by using an automated notification system to keep your customers up to date.
Automatic invoice and order management saves you the hassle of doing manual work.
Keep track of customer payments, product expiry and renewals with automatic alerts.
Starting from
Get Started >
Exotic Web Templates
Select premium website themes built from ground level for corporate businesses and eCommerce stores.
Go beyond the boundaries of traditional eCommerce templates. Sell anything from a physical product that can be shipped to a customer, online subscriptions, or digital products that can be downloaded upon payment using an automated eCommerce system.
Install professional website templates for business and eCommerce websites.
Extend website functionality and features by downloading free plugins and extensions.
Manage eCommerce operations using an automated, built-in website dashboard.
Starting from
Get Started >
Payment Processors
Accept international and local payments using a series of payment processors and merchants.
Running an online store without an automated payment processor can be a daunting task. Templates by Zohoster support multiple payment processors using which customers can pay for products and services directly on your website.
Diverse payment channels and processors ensure your customers can pay with ease.
Accept payments directly on your website or redirect users to payment processors website.
Accept credit and debit cards with ease to receive instant payments directly in your account.
Starting from
Get Started >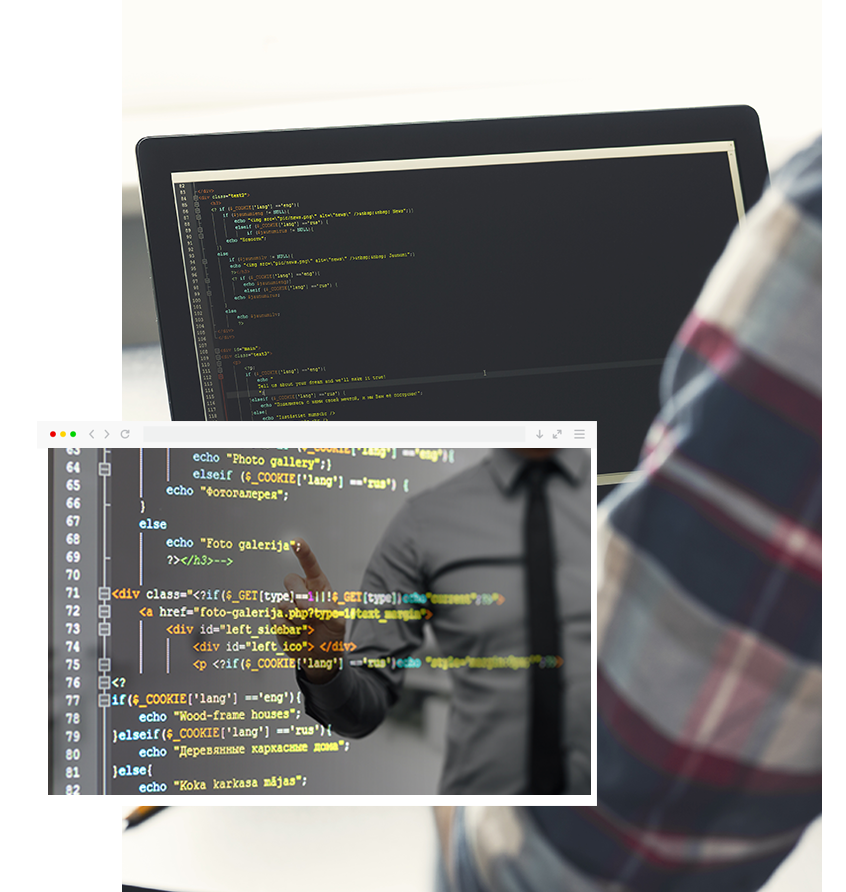 Request Custom Build
Global startups and entrepreneurs have partnered with us for a perfect online presence.
Design your website from scratch with a design which best fits your business needs. If you have business specific set of requirements and features required for your website you're at the right place.
Choice of multiple open source content management systems.
Responsive design and development with modern day web aesthetics.
Fully optimized and Google friendly websites for improved site rank.
Get Started >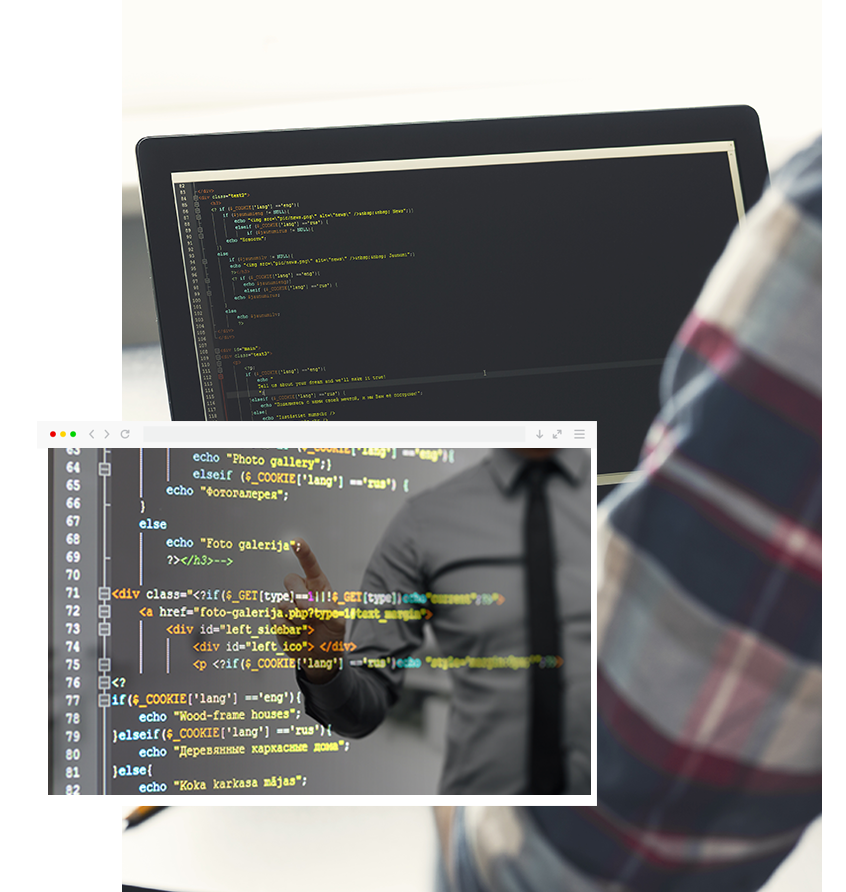 Global Partners
Find out a few businesses for whom we have powered websites and currently provide blazing speed web hosting plans to keep them up and running 24/7, 365 days a week.