Pick Your Plan
Intelligent email marketing communication platform built from ground level for enhanced business automation. Spread the word with built in templates for newsletters and social media ads with powerful features and smart email delivery.
Key Marketing Features
Explore a new world of exclusive features associated with the use of our intelligent email marketing platform. Management of campaign analytics and statistics has never been so easy. Jump on board to take control over marketing automation built for your online business.
Versatile Dashboard
Intuitive software dashboard with built in features for effective management to streamline your email marketing operations.
Access a series of email marketing tools, features and functions from a user friendly, all in one email marketing dashboard. The dashboard shows your recent email activity, email campaign statistics such as email openers, click throughs, unsubscribes, bounced emails, unconfirmed and confirmed contacts, and forwards for a quick overview of how well your campaigns have performed over time. Furthermore, you can view, edit and create contact lists, email campaigns from prebuilt newsletters, design split test campaigns for A/B testing, manage autoresponders and email triggers, design custom email templates, create website forms and surveys and a lot more directly by accessing your email marketing dashboard. You can also export your campaign results in a separate file in order to segment your email opens, click throughs, and unsubscribes. Experience seamless management of your email campaigns and marketing activities by using state of the art email marketing dashboard.
Do more by taking charge of your email operations using a dashboard built for pro marketers.
Take a quick overview of your email campaigns with rich graphical representation and charts.
Save time and hassle of monitoring email activity and statistics with a user-friendly dashboard.
Get Started >
Campaign Analytics
View and export detailed reports and statistics in order to monitor the performance of your email marketing campaigns.
Detailed email campaign statistics allows you to view reports of your campaigns and monitor the overall campaign performance. Find out which contacts have opened your emails along with the open rate which defines the rate of emails opened relative to the total number of emails sent to a subscriber list. View contacts that have clicked on any offers you've sent along with the click through rate which defines the total number of subscribers that have actually clicked on your link relative to the total number of opened emails. You can also find out invalid and bounced emails along with the reason for bounce. Segment hard and soft bounce in order to identify email addresses that are invalid or no longer in use (hard bounce), and emails that have bounced back due to the poor reputation of your network (soft bounce). You can process bounced emails in order to find and remove invalid email addresses from your list to keep your subscription lists clean and up to date. You may then export, print, or delete email campaign statistics as required.
View a summary of the performance of email campaigns in a statistics snapshot.
Find out the sending time, open, click through, unsubscribe and bounce statistics.
View forwarding statistics to monitor which subscribers have forwarded your emails.
Get Started >
Subscription Management
Create unlimited subscription lists with predefined set of attributes for improved segmentation.
Add unlimited custom fields or import an existing contact list based on a certain attribute set such as first name, last name, birth date, city, state, gender, company, etc. in order to filter out contacts according to a given criteria. Subscription lists are automatically updated to reflect opt-ins, double opt-ins, unsubscribes and bounced emails to keep you compliant with spam laws. Unsubscribes and bounced emails are automatically added in a "do not mail" list also referred as a "suppression list" which ensures the next time you send an email campaign, bad contacts and people who have showed no interest in your services are removed helping you save email credits and prevent spam complaints. Follow best email practices by adding a double opt-in confirmation for new subscribers in order to verify if they wish to join your subscription list. Once your email campaigns are up and running you can then identify what type of subscribers have exhibited a higher level of interest in your products and services.
Manage contact lists based on a specific attribute set such as country, state, gender, age.
Automatically have bad emails and unsubscribes added to a do not mail list.
Personalize email campaigns using custom fields such as name, state, company etc.
Get Started >
Campaign Optimization
Optimize your email campaigns before sending in order to experience an exceptional open and click through rate.
Make the best out of your email campaigns by optimizing your email content for a higher audience engagement. The platform has an option to either embed images as part of your email content or use them as attachments which can be downloaded separately. Once you're done creating the perfect content the software automatically checks it with a free, built-in spam checker which highlights spam words in your email reflecting on what needs to be changed. This ensures that your campaign is optimized, free from any spam related keywords and is delivered directly into your subscriber's inbox. Additionally, you can add an unsubscribe link in your email campaigns allowing your subscribers to opt out of receiving future emails, a recommended practice to be in compliant with anti-spam laws and regulations. You can further personalize your campaign by making use of dynamic content blocks that adds custom fields to your email. A content block of first name embedded in your email will use the first name of each subscriber during email delivery.
Optimize your email campaigns with spam free email content for better delivery.
Send spam compliant emails for better delivery using a built in spam checker.
Insert dynamic content blocks such as first name for higher audience engagement.
Get Started >
Newsletter Templates
Variety of industry specific email templates, beautifully designed to get your campaign up and running within no time.
Choose the perfect template for your newsletters, special promotions, follow up emails, product announcements and event invitations. You can either select pre designed newsletters or upload your existing newsletters using a WYSIWYG editor by simply copying and pasting your content. The best part is that you can test a preview of how your newsletter looks on desktop and mobile devices in your web browser or send a test email to your registered email address. Our pre designed newsletters are fully readable in all major email clients such as Gmail, Yahoo, Hotmail, AOL which ensures your customers view the newsletters exactly how you see it. Furthermore, you have the liberty to make changes to existing newsletter templates using the WYSIWYG editor, insert additional content, upload images, add links or completely customize the look and feel of the template to go in line with your branding. Additionally, you can make use of anchor tags to link a certain part of your newsletter such as a particular heading to a paragraph.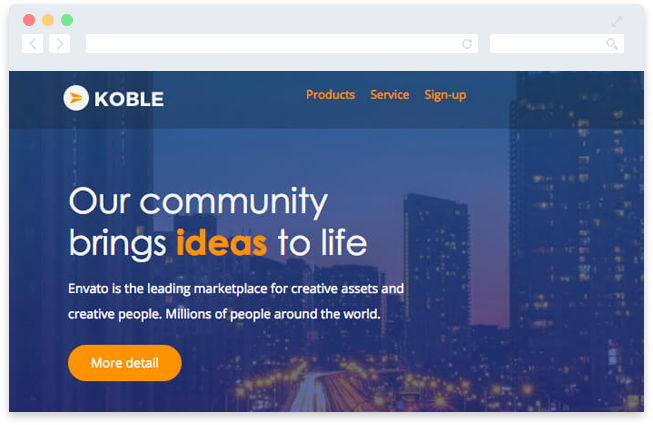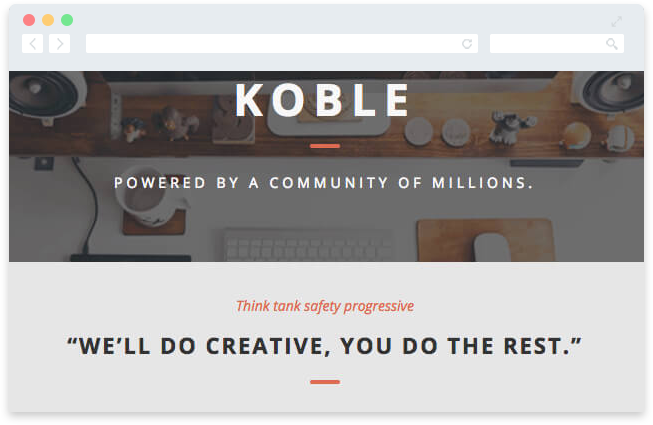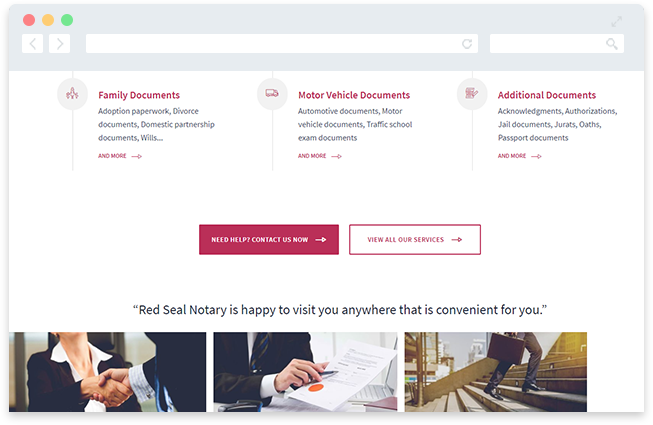 Email Marketing Tools
Find out about how key solutions offered by our email marketing platform can help you better engage your audience in order to yield higher leads and conversions for your online business.
Split Testse
Find out which email campaign performs better as per open & click-thru rates using split tests.
Create multiple versions of your email campaigns and analyze which version performs better and has a higher subscriber engagement based on open and click-thru rates. Run your split tests on a small set of subscribers and send the highest performing email to the rest of your subscribers automatically. Run A/B split tests for email subjects, content, images, email structure and style. Being able to analyze which email campaign performs better than others and leads to a higher audience engagement you can generate a better open and click-thru rate, higher conversions and increased ROI from email marketing. Split tests help you create the best out of your content by analyzing what type of marketing strategy and email content converts more visitors into leads and conversions. Create as many variations as possible, try all sorts of marketing material, and keywords to identify which ad performs the best for your business. Achieve a higher ROI for your marketing efforts with better audience engagement by examining real time data analytics.
Find out what type of sales pitch leads to a higher audience engagement by running split tests.
Create unlimited variations in a split test to determine which content generates higher leads.
Find out the winning campaign and let the software do the magic by sending it to the rest.
Get Started >
Triggers
Send automated emails and notifications to your subscribers on autopilot without manual intervention.
Triggers are a benchmark in email automation and can help you send automatic emails to your subscribers when a certain event occurs. The automation process allows you to setup your email infrastructure to send out automatic notifications to your subscribers without having to manually create and send individual emails. Triggered emails are fired based on a pre-defined event or a specific action executed by your subscriber. An example could be a welcome email to a subscriber when they sign up to your product or service. With the help of triggers, you can send automatic emails based on a subscriber's behavior also referred as behavioral marketing automation. Send various types of automated emails such as welcome emails, transactional emails (bills, receipts, order confirmations, product activation, invoices), birthday reminders, and product or service renewal emails on the right time without manual intervention. Triggers reduce manual work and operational tasks eliminating the need to send individual emails every time a certain action takes place.
Reduce shopping cart abandonment by sending automatic reminders to your prospects.
Save time with email automation by delivering personalized emails based on specific event.
Boost online sales by delivering the right message at the right time to your subscribers.
Get Started >
Automatic Data Cleansing
Keep your lists clean from invalid and bad emails with automatic bounce processing.
The importance of email list cleansing cannot be ignored in a competitive landscape for email marketing. Using your credits for bad emails can increase email marketing costs, reduce ROI, and leads to a lower open and click thru rates for your email campaigns. In order to eliminate these problems our state-of-the-art email platform helps you remove bad emails from your lists to keep them clean and up to date. Filter and export bounced emails (hard bounce and soft bounce) from your lists using bounce processing. Remove bad emails manually or add them in a "do not email" list using the email suppression tool which prevents email credits being used for unwanted emails. Clean your lists from any domains that do not exist anymore or have expired over time. Add these domains to the suppression list in order to ensure all email addresses for bad domains will not consume email credits thereby saving marketing credits subsequently enhancing your open and click-thru rate.
Save email marketing credits by eliminating bad emails and domains from your lists.
Prevent spam emails from being sent to the wrong audience to comply with CAN-SPAM policies.
Improve your open rate, click thru rate and conversions by sending emails to valid subscribers.
Get Started >
Email Add-ons
Get the best out of your email marketing campaigns with exclusive email add-ons.
Our state-of-the-art email platform includes variety of email addons that can help add great value to your marketing infrastructure. Advanced addons include feedback loops that can help you monitor and remove SPAM complaints, social network addon for integration with social media networks and addons for content spinning that rotates your subject, sender name, email content so you can publish and send unique content to your email subscribers. The spins addon rotates synonyms in your email content and systematically substitutes them for every email sent. Email spinning comes in handy when sending bulk emails. A single email copy sent out to thousands of subscribers can trigger spam traps, as a result of which emails hit SPAM folders and not the inbox resulting in a lower open and click thru rates. With the use of spin tags, you can create variations in your content to allow maximum emails to hit the subscriber's inbox and not SPAM. Another useful add-on is the fast importer. This add-on helps you import up to 200,000 emails within minutes absolutely free of cost.
Hit the subscriber's inbox by rotating your email content with the help of spin tag addon.
Create feedback loops in order to monitor and remove SPAM complaints.
Import thousands of subscribers within seconds free of cost unlike our competitors.
Get Started >
Marketing Agency Features
Whether you're an independent marketer, entrepreneur or a marketing agency looking for a powerful email marketing software for your clients you can rely on our email platform to deliver you the required results.
Private Label Software
Complete access to personalized apps in the control panel.
Enjoy a comprehensive suite of private label features for complete control and business automation. Our email platform ensures marketers can customize the look and feel of the email software, upload their own logo and use it to for email marketing on behalf of their customers with the ability to create multiple user accounts and allocate variable email credits to each customer. Marketers can easily control advanced SMTP settings with user specifications and mail server integration. The ability to use our software with private label settings can help marketers manage their email marketing operations with complete peace of mind. Marketers can create multiple customer accounts each having their own independent campaigns, auto-responders, triggers, contact lists. Features like email speed throttling restrict email sending speed and credits per minute/hour/day/month. Marketers can also impose a limit to import contact lists per user if required. Seamless integration using an XML based API to manage and retrieve contact details and attributes, such as date of birth, gender, date of subscription, email address, first name, last name etc. is included.