Managed WP Hosting Plans
Save time and costs with managed WordPress hosting plans. All plans include a free SSL certificate, email credits, and site migrations from your current hosting provider to Zohoster. Anti-spam, virus protection and S.E.O plugin packs provided free of cost.
On Sale -

Save 10%
Save 10 % on annual plan. As low as/yr
Starting from
/mo
Launch Website
Exclusive Benefits of WordPress Hosting Plans
Find out why should you opt for WordPress hosting for your WordPress website as opposed to shared hosting plans. Built from ground level to support dynamic WordPress websites, blogs, e-commerce fashion and agency web sites.
Top Class WordPress Plugins
With over a million downloads these plugins are a power booster for your WordPress blog, e-commerce and agency website. Built from ground level for improving S.E.O, site security and W3C validation to better rank your WordPress website.
WordFence Security
Top of the list with 2 million plus downloads Wordfence security plugin secures your website with an all-inclusive endpoint firewall and malware scanner. The security suite of features includes firewall protection, malware scan and live traffic monitoring. Additionally, you can block malicious IP addresses in real time to reduce site load from unwanted traffic and keep your website running fast and secure. You can also run a website scan to check whether your site is fully secure.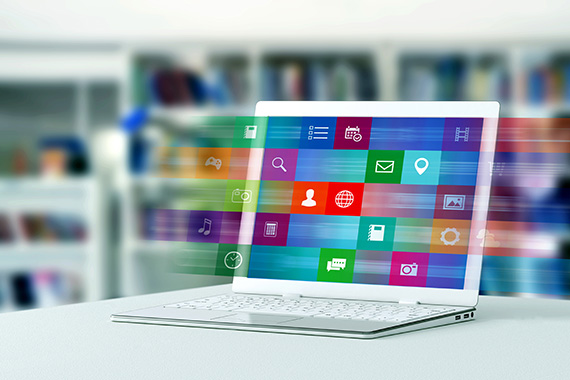 W3 Total Cache
With over a million plus downloads W3 plugin boosts your sites S.E.O using a content delivery network (CDN) to reduce site load and improve search engine rankings. Experience significant improvements in Google page speed insights and overall server performance to sustain high traffic periods with no downtime. Another key feature of the plugin is caching of pages, posts, feeds, CSS, JavaScript, database objects, site categories, tags, and search results in memory, disk or CDN.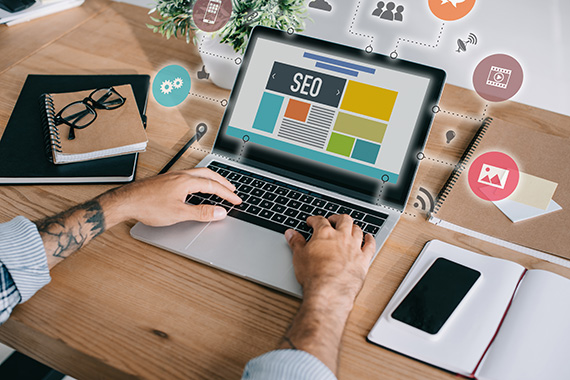 The S.E.O Framework
Over 80,000 installations this plugin provides complete automation for advanced S.E.O solutions to improve your WordPress website's search engine ranking. Fully automate your site pages with no technical S.E.O knowledge required. Enable breadcrumbs for your website by automatically generating meta title and descriptions. The S.E.O framework supports the Open Graph and Twitter Card protocols that can help your posts stand out when shared on social media networks.
Managed WordPress Hosting Features
Managed WordPress hosting plans offer a wide range of useful services that come along absolutely free of cost. Managed services put you at the forefront of your business helping you save time, costs and resources critical for business success.
Site Migration
Experience seamless, hassle free site migration without having to pay extra costs.
Whether you're looking to transfer an existing WordPress website from your current hosting provider or creating a new site for the first time, we've got you covered. Unmetered bandwidth, top notch hardware, lightning fast SSD drives, and load balanced servers deliver a highly optimized hosting architecture. Transfer your WordPress website, databases, and configuration settings over to your new WordPress hosting account in an instant, absolutely free of cost. Migrate your domains, email accounts and related information to Zohoster with the help of our experienced WordPress professionals. Unlock key resources and opportunities in order to strengthen your online presence with blazing website speed and search engine friendly hosting architecture. Sell more by reaching out to your customers frequently. Boost your marketing campaigns with up to 10,000 free email marketing credits.
Migrate your website from your current hosting provider to Zohoster absolutely free of cost.
Site migration to Zohoster ensures your website is powered by hosting built for WordPress.
Our curated WordPress experts can help you transfer everything you need for a great start.
Get Started >
Site Security h1> Get a free SSL certificate with advanced firewall and malware protection built for WordPress.
Enjoy foolproof website security with the ability to block malicious viruses, malwares and third-party intrusions by disallowing I.P addresses to access your website. Protect your website from brute force attacks and unsolicited admin access by limiting login attempts from a certain I.P or a specific country. Increase your web security by enabling https encryption with the installation of a free SSL certificate. Promote safe browsing of your products, services and site pages for your customers. Monitor your website for known security vulnerabilities using an advanced malware scanner, detect malicious scripts, viruses, and any unwanted intrusion from code injections. Use powerful tools like 2-factor authentication and password auditing as an added security layer to further strengthen your web security. Promote customer security and protect sensitive information from unwanted third-party access.
Rank better on major search engines by deploying a free SSL certificate with https encryption.
Boost customer confidence in your products by promoting a safe browsing environment.
Encrypt sensitive information transferred between your customers and your web server.
Get Started >
Site Backup
Backup your WordPress website using an intuitive backup manager directly from your hosting control panel.
A full backup creates a zipped archive of your website's files, databases, email accounts, and configuration settings. You can either download the folder on your hard drive or let it sit on your server to keep an online backup. Taking regular backups after an interval of 24 hours ensure your website, customer databases, products and related information is secure. All you need to do is to click backup, sit back and receive a notification once its ready. In case your website goes down or you accidentally end up deleting important files, you are in safe hands. Simply restore your website by uploading the website root files and associated database. If you fail to cope up with the backup process or find it time consuming, we've got you covered. Our team backs up your website files on a weekly basis and stores a copy on your server for instant access. Enjoy a comprehensive suite of exclusive services for managed WordPress hosting at the lowest prevailing market prices.
With our built in backup manager all it takes is a single click to back up your complete website.
Access your website files and databases from the home and MySQL directory respectively.
Restore your site within minutes by uploading the public_html folder and associated database.
Get Started >